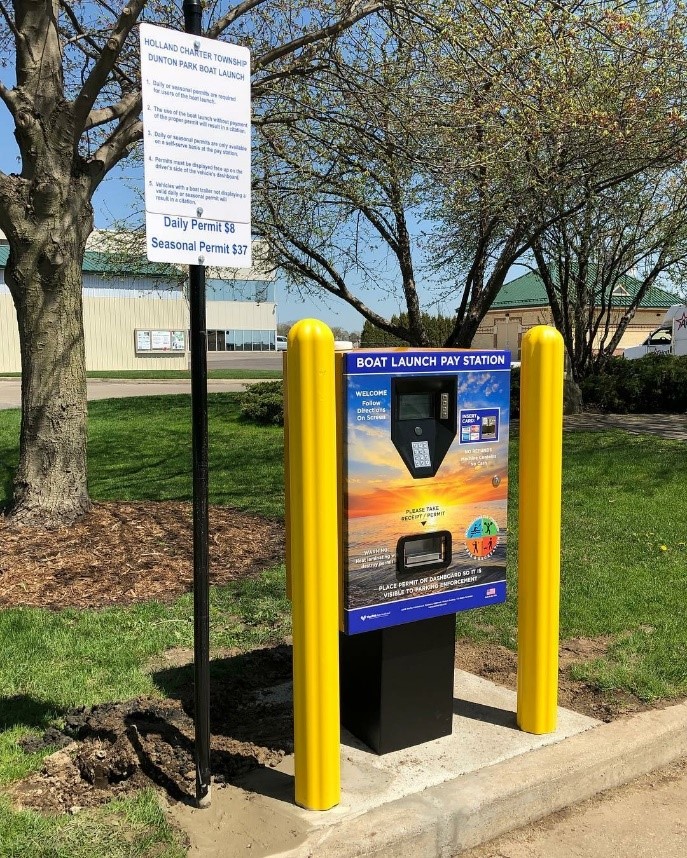 Boat Launch Pay Station

The pay station is self-serve only and is located near the boat launch. Permits will be available only at the pay station. Rates are $8 for daily and $37 for seasonal. The pay station is credit card only. No refunds will be given for permits that are lost, stolen or destroyed. The pay station dispenses paper permits. Extra care for the seasonal permits is encouraged:
Only display the permit on your dashboard while at the boat launch to preserve the printing on the permit.


Insert into a zip lock bag, nonheated laminate sheet or plastic sleeve to keep dry and safe.


Heat laminating will destroy the permit. NO REFUNDS will be given.
Code Enforcement will issue citations according to Holland Charter Township Ordinance for vehicles with boat trailers not displaying a permit.
For information on no wake zones, click here.
The launch area has a floating dock and kayak launch which are both ADA compliant.
If you have questions or concerns, please contact the Parks Department at (616) 399-5496 or by e-mail at This email address is being protected from spambots. You need JavaScript enabled to view it..