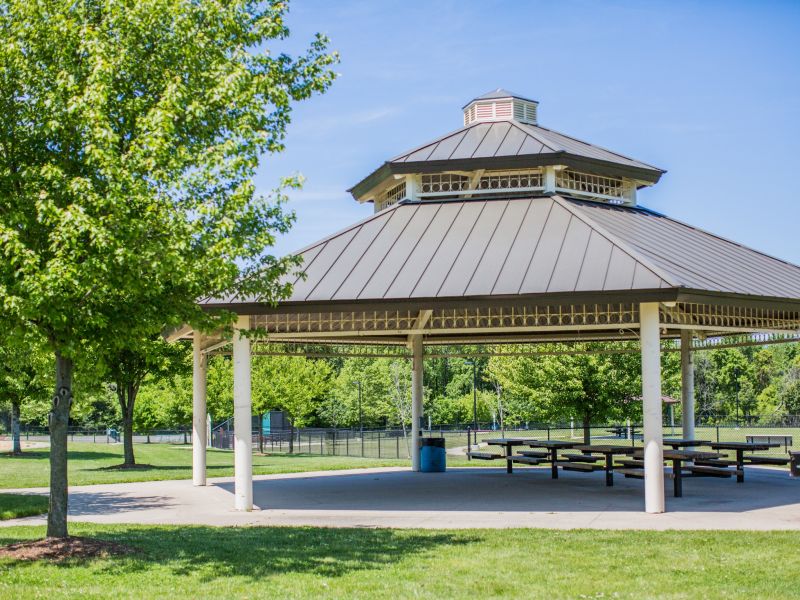 NEW for 2023! Holland Township Parks and Recreation is now offering four of our pavilions for rent during the 2023 season. All other pavilions within our parks are still available on a first-come, first-serve basis.
Reservation requests for the 2023 calendar year will begin on, February 15th, 2023. Pavilions are available for rent daily May 1, 2023 thru October 1, 2023 between the hours of 10:00 am and 7:00 pm. There are 4-hour and 9-hour reservation options available that are open to residents and non-residents of Holland Township.
Pavilions for rent include:
Helder Park Large Pavilion
Dunton Park Large Pavilion
Quincy Park West Pavilion
Quincy Park East Pavilion
Please fill out the pavilion rental request form to express your interest in reserving one of our pavilions during the 2023 season. Upon completion of the reservation form, Holland Township Parks & Recreation staff will review the request. Please allow up to 24 hours to have your request reviewed. If your request is approved a reservation confirmation will be sent to you with details on submitting payment for the reservation. If we are unable to grant the request we will notify you as well.
For more details see the Rent A Pavilion page on our website.
If you have any questions, please contact Holland Township Parks & Recreation at (616) 796-9114 or This email address is being protected from spambots. You need JavaScript enabled to view it..